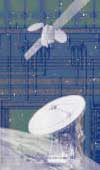 Mapa Web

Localización

Noticias

Info Santander

Gestión BD

GIM>investigación>proyecto>HWSWCO...
PROYECTO:
HWSWCO
Seguir este link para ver las PUBLICACIONES dentro de este proyecto

Título:
HWSWCO
Acrónimo:
Financia:
ESA-ESTEC y GMV
Socios:
UPM y GMV
Presupuesto:
65099€
Año comienzo:
2009
final:
2011
Director:
Eugenio Villar
Temas:
Diseño y verificación de sistemas embebidos HW/SW

Personas:
Eugenio Villar
Roberto Varona

Descripción:
Two are the main objectives of the project. On the one hand, the development and production of a HW/SW co-design framework extending the ASSERT process to incorporate HW/SW co-design. This requires the definition of a consistent methodology for the system HW/SW co-design phase ensuring consistency between HW and SW design and verification. A prototype version of the HW/SW co-design toolset strongly compatible with the ASSERT approach will be built. On the other hand, a case study will be defined in order to experiment and validate the HW/SW co-design framework developed.