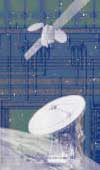 Web Map

Location

News

Santander Info

GIM>Research>project>ECSEL 783162-FITOPTI...
PROJECT:
ECSEL 783162-FITOPTIVIS


Select this link to see PUBLICATIONS within this project

Title:
ECSEL 783162-FITOPTIVIS
Acronym:
Payer:
ECSEL-JU (EU) y Ministerio de Ciencia, Innovacion y Universidades - Agencia Estatal de Investigación. Parte Europea (140.000€), Parte Nacional (120.00€).
Partners:
PHILIPS MEDICAL SYSTEMS, FUTURA COMPOSITES, TECHNISCHE UNIVERSITEIT DELFT, TECHNISCHE UNIVERSITEIT EINDHOVEN, CAMEA, UNIVERZITA KARLOVA , REX CONTROLS , VYSOKE UCENI TECHNICKE , ZAPADOCESKA UNIVERZITA , USTAV TEORIE INFORMACE A AUTOMATIZACE , HURJA SOLUT
Budget:
402422€
Years, begin:
2018
end:
2021
Director:
Pablo Pedro Sánchez
R&D Lines:
Staff:
Pablo Pedro Sánchez
Eugenio Villar
Víctor Manuel López

Description:
Images play a central role in human perception and understanding of our environment. In the same way, Cyber-Physical Systems need visual context
and awareness to make autonomous and correct decisions, and eventually take appropriate actions. However, advanced image and video processing is
compute intensive and challenging so that requires new methodologies and design tools.
The objective of FitOptiVis is to develop a cross-domain approach covering a reference architecture, supported by low-power, high-performance smart
devices, and by methods and tools for combined design-time and run-time multi-objective optimization within system and environment constraints. Low
latency image processing is often crucial for autonomy, and performing the right interaction of the CPS with its environment. For many reasons, parts of
CPS have to operate on low energy, whereas the complete system needs results with low latency. The focus of the project is on multi-objective
optimization for performance and energy use. However, other qualities, like reliability, security etc. also play a role in the optimization.
FitOptiVis was selected in the H2020-ECSEL-2017-2-RIA call. The project consortium is integrated by 31 partners of five European countries, one of
which is he University of Cantabria (UC).
The UC contribution to FitOptiVis has several objectives. On the one hand, UC will participate in the development of the reference architecture and
virtual platform through the development of model-based methodologies. UC will also participate in the development of design time frameworks, such as
specification capture, code generation and performance analysis tools. It will also contribute to the development of runtime analysis techniques. Finally, it
will collaborate in the development of two use cases, as well as the exploitation and dissemination activities.