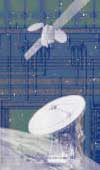 Web Map

Location

News

Santander Info

GIM>Research>project>TOISE...
PROJECT:
TOISE


Select this link to see PUBLICATIONS within this project

Title:
TOISE
Acronym:
Payer:
MINISTERIO DE CIENCIA E INNOVACIÓN. Subprograma EUROINVESTIGACION. REFERENCIA: EUI2010-04255 (140.478€). MINISTERIO DE ECONOMIA y COMPETITIVIDAD: PCIN-2013-072 (23.383€)
Partners:
24 socios. Leaer: Thales
Budget:
163861€
Years, begin:
2011
end:
2013
Director:
Pablo Pedro Sánchez
R&D Lines:
Design and verification of HW/SW embedded systems

Staff:
Pablo Pedro Sánchez
Álvaro Díaz
Raúl Diego

Description:
TOISE (Trusted Computing for European Embedded Systems) proposes to address the secure tamper resistant solutions needed by the related embedded applications.
Trusted Computing now in practise for the PC and workstation area provides a proven approach face to new attacks, by implementing a chain of authentication and integrity from the boot of the computing platform to the applications set up.
The objective of TOISE is to define, develop and validate trust hardware and firmware mechanisms applicable both to lightweight embedded devices and as security anchors within related embedded platforms.