A few days ago, we have had the official news that the current face-to face academic activities of UIMP in Santander during this summer have been cancelled. This decision is consequence of the current corona-virus pandemic that are suffering a wide number of countries world-wide and, in particular, Spain.
As the International School on Light Sciences and Technologies (ISLIST) has been conceived to be a face to face worldwide top International forum on Light Sciences and Technologies, in which only the top world-renowned professors, researchers and professionals are being invited to participate, and taking into account the current pandemic situation, we have decided to postpone one year the fifth ISLIST edition.
Health safety and security of all ISLIST participant is our primary aim. The health concerns consequence of the COVID-19 disease in addition to the high number of uncertainties that we have for the next months, have pushed us to postpone the meeting one year. We have also considered the decisions already taken by many relevant world-wide meetings.
So, the fifth edition of ISLIST with the main core on Light in Energy and Advanced Manufacturing, already programmed, is now scheduled for June 21-27, 2021.
This school is envisioned to be a worldwide top International forum (every fourth week of June) on Light Sciences and Technologies in the framework of a "special top university" that is recognized as the "university of universities" and in a privileged environment "the Royal Magdalena Palace" in Santander, Cantabria, Spain. Each edition of this international school will have an intensification or main core in a specific application area and additional current hot topics. Light in Energy and Advanced Manufacturing will be the core of 2021 edition.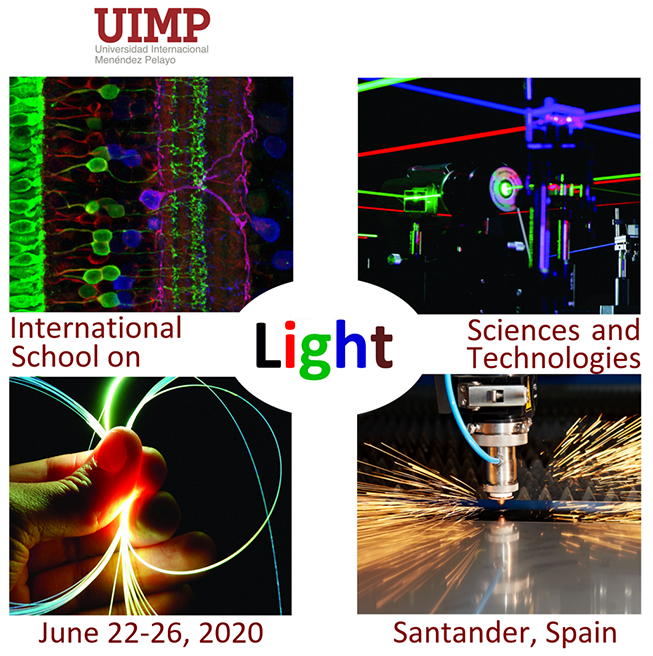 ISLIST has been conceived as a great opportunity to review, actualize and improve the knowledge of scientists, professionals and technicians; to contribute to the education and to enhance the motivation of PhD students; to offer an ideal frame for networking and also to contribute to the education of the citizens. It is also a great opportunity to ensure that policymakers, entrepreneurs, and other key "actors" will be aware of the problem-solving potential of Photonics.
Final Report from the 2019 edition
You can see the final report with a summary of all the activities in this link.
Detailed program for the 2019 edition: link
Invited Speakers for the 2020 edition
The following speakers have been confirmed for this 2020 edition of ISLiST:
INVITED

AFFILIATION

TITTLE

Prof. Gerard Mourou

Nobel Prize in Physics 2018

Ecole Polytechnique, Palaiseau, Paris, France.

Prof. Christian Sattler

Director

Department of Solar Chemical Engineering, Aerospace Center Institute of Solar Research, Germany.

Prof. Carlos del Cañizo

Director

Institute of Solar Energy, Universidad Politécnica de Madrid, Spain

Prof. Jordi Martorel

Group Leader

Organic nanostructured Photovoltaics, ICFO, Barcelona, Spain.

Prof. Carlos Molpeceres

Director

Centro Láser, Universidad Politécnica de Madrid, Spain.

Prof. Reinhart Poprawe

Director

Fraunhofer Institute for Laser Technology ILT, Aachen, Germany.

Dr. Fabien Guillemot

CEO

Poietis, France.

Prof. Robert Thomson

Institute of Photonics and Quantum Sciences, U.K.
More Information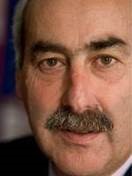 DIRECTOR: José Miguel López Higuera
Head of the Photonics Engineering Group
University of Cantabria
This email address is being protected from spambots. You need JavaScript enabled to view it.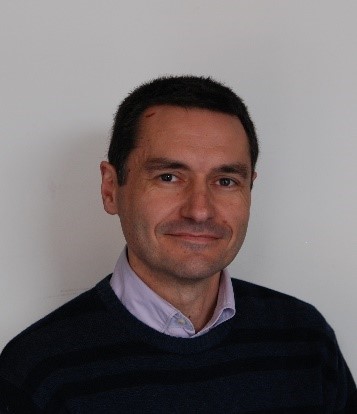 SECRETARIAT: Adolfo Cobo
Photonics Engineering Group
University of Cantabria
This email address is being protected from spambots. You need JavaScript enabled to view it.