ISLiST is back! A new edition of our ISLIST summer school is scheduled for June 20-24, 2022, with the core topic "Light in Energy and Advanced Manufacturing"
This school is envisioned to be a worldwide top International forum (every fourth week of June) on Light Sciences and Technologies in the framework of a "special top university" that is recognized as the "university of universities" and in a privileged environment "the Royal Magdalena Palace" in Santander, Cantabria, Spain. Each edition of this international school will have an intensification or main core in a specific application area and additional current hot topics. Light in Energy and Advanced Manufacturing will be the core of 2022 edition.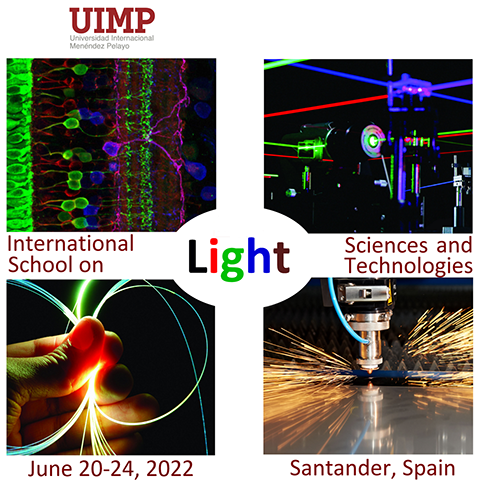 ISLiST has been conceived as a great opportunity to review, actualize and improve the knowledge of scientists, professionals and technicians; to contribute to the education and to enhance the motivation of PhD students; to offer an ideal frame for networking and also to contribute to the education of the citizens. It is also a great opportunity to ensure that policymakers, entrepreneurs, and other key "actors" will be aware of the problem-solving potential of Photonics.
Schedule for this 2022 edition is available here.
Complete program is available here.
¡New! the final report of the 2022 edition is here.
Invited Speakers for the 2022 edition
We regret to inform that Prof. Mourou and Prof. Thomson won't be able to attend this ISLiST edition.
These are the confirmed speakers:
INVITED

AFFILIATION

TITTLE

Prof. Christian Sattler

Director

Division Board Member for Energy and Transport (act.), German Aerospace Center (DLR), Germany


Solar Fuels and Electricity by using Sunlight concentrating Systems


Prof. Carlos del Cañizo

Director

Institute of Solar Energy, Universidad Politécnica de Madrid, Spain

Photovoltaics for highly efficient energy conversion and storage


Prof. Jordi Martorell

Group Leader

Organic nanostructured Photovoltaics, ICFO, Barcelona, Spain.

Organic Nanostructured Photovoltaics


Prof. Dr. Beat Neuenschwander

Head

Institute for Applied Laser, Photonics and Surface Technologies ALPS, Switzerland.

High Troughput and high quality laser ablation and texturing techniques with pulsed lasers

and

Light manipulation and ocntrol techniques in industrial processes with pulsed lasers

Prof. Carlos Molpeceres

Director

Centro Láser, Universidad Politécnica de Madrid, Spain.

Laser Technology in Photovoltaics


and

Microadditive manufacturing using laser direct write

Prof. Martin Wegener

Director, Chair

Institute of Nanotechnology at KIT, Karlsruhe, Germany.

3D and 4D Nanoprinting


Prof. Michael Campbell

Director

Laboratory for laser Energetics (LLE), University of Rochester, USA.

Laser drive fusion energy: status, challenges and the future

(Recorded talk)

Prof. Maite Flores

Group leader

Universidad de Santiago de Compostela, Spain.

Intense light, a potential tool to be applied in medical imaging

Dr. Fabien Guillemot

CEO, Co-founder of Poietis

Poietis, France.

Towards a 4D Bioprinting Industry in the fourth industrial revolution

Prof . Christian Bressler

Group leader

Max Planck Institute for the structure and dynamics of matter

European XFEL, Hamburg, Germany

Max Planck Institute for the structure and dynamics of matter, European XFEL, Hamburg, Germany.

Extremely intense X-ray Free Electron Laser looking for new Science and Technology Opportunities

Prof. Antonio Gómez Expósito

Lead Scientist

University of Seville,

Spain

.

Solar Energy in the Electrical Systems: the spanish case for 2050

Mr. Mikel Bengoa

Director

Coherent Rofin Spain, Spain.

Laser tecnology in advanced batteries fabrication

Prof. Javier Solis

Director

Ultrafast, Nonlinear and Nanoscale Photonics Department, Institute of Optics, National Research Council (CSIC), Madrid, Spain.

Direct writing of photonic structures and element redistribution processes with femtosecond laser light

Dr. Habil. César Jaúregui Misas

Institute of Applied Physics, Abbe Center of Photonics, Friedrich Schiller University, Jena, Germany.

Fiber optic ultrafast lasers for advanced fabrication: currents and trends

Prof. José Miguel López Higuera

Photonics Engineering Group, Universidad de Cantabria,

Spain

Light in Energy and Advanced Manufacturing
Round Table I

Light in Energy: Challenges to face

Prof. Christian Sattler, Director, Division Board Member for Energy and Transport (act.), German Aerospace Center (DLR), Germany

Prof. E.M. Campbell, Director,Laboratory for laser Energetics (LLE), University of Rochester, USA

Prof. Carlos del Cañizo, Director IES, Universidad Politécnica de Madrid, Spain

Prof. JM López-Higuera,Director ISLiST, Moderator
Round Table II

Creation of New Photonics Companies: Challenges to face

Prof. Martin Wegener, Director and Chair, Institute of Nanotechnology at KIT, Karlsruhe, Germany.

Dr. Fabien Guillemot, Founder, CEO, Poietis, France.

Prof. Carlos Molpeceres, Director, Laser Institute, UPM, Spain.

Prof. JM López-Higuera, Director ISLiST, Moderator
More Information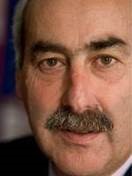 DIRECTOR: José Miguel López Higuera
Head of the Photonics Engineering Group
University of Cantabria
This email address is being protected from spambots. You need JavaScript enabled to view it.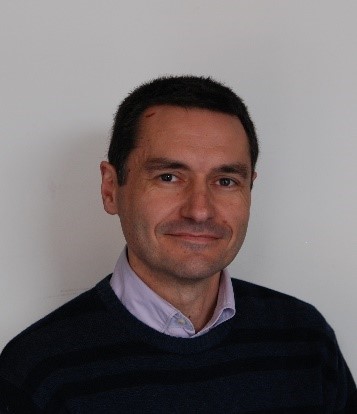 SECRETARIAT: Adolfo Cobo
Photonics Engineering Group
University of Cantabria
This email address is being protected from spambots. You need JavaScript enabled to view it.