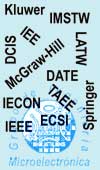 Web Map

Location

News

Santander Info

GIM>Research>Publication
PUBLICATION
Full record
Title:
Can the Gail model increase the predictive value of a positive mammogram in a European population screening setting? Results from a Spanish cohort
Type:
International Paper
Where:
The Breast Volume 22, Issue 1 , Pages 83-88, February 2013.
Date:
2013-02
Authors:
Jesús Miguel Pérez
A Buron
M Roman
M.A. Checa
M Sala
M Comas
C Murta-Nacismiento
X Castells
F Marcia

R&D Lines:
Projects:
ISBN:
PDF File:
Abstract:
The Gail Model (GM) is the most well-known model to assess the individual risk of breast cancer (BC). Although its discriminatory accuracy is low in the clinical context, its usefulness in the screening setting is not well known. The aim of this study is to assess the utility of the GM in a European screening program.