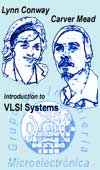 Web Map

Location

News

Santander Info

GIM>Research>Design and verificat...
RESEARCH LINE:
Design and verification of electronic systems for communications
Select these links to see PROJECTS or PUBLICATIONS within this research line

STAFF:
Pablo Pedro Sánchez (Responsible for this Research Line)
Eugenio Villar
Víctor Fernández
Iñigo Ugarte
Héctor Posadas
Jesús Miguel Pérez
Fernando Herrera

WORK FIELDS:
Design of integrated circuits (ASICs and FPGAs) for space aplications

Since 1996, the Microelectronics Engineering Group keeps a tight collaboration relation with ALCATEL ESPACIO, now THALES ALENIA SPACE - ESPAÑA, designing modules for digital equipments to communications regenerative satellites. Till 2002 collaboration was focused mainly on DVB-S broadcast systems, not only for digital TV, but also for multimedia applications [CON98][CON00][CON01][CON03]. Final product of these developments is the AmerHis System flying into the AMAZONAS satellite (Ku Band) of HISPASAT operator that was launch in 2004, august. AmeriHis is a four transpoder system with coverage over America and Europe with DVB-RCS uplink (low cost terminals) and with DVB-S downlink. The core of system is an ASIC, designed by our Group [FBPL01][FJBL02], which is in charge of managing configuration, MPEG packets traffic multiplexing and final DVB-S coding.
Last years, collaboration [CON03][PRO04] is focused on new systems of channel coding and decoding with the evaluation of iterative and soft-decision for RCS and S reception. Also, systems based on Turbo-Codes and LDPC are also considered [PeSa02][PSF03][PFPF04][PeFe04][PeFe05a][PeFe05b][PeFe06a][PeFe06b][PeFe06c]. From 2005 to 2008 The Group is participates in an European Space Agency (ESA) ARTES4 project [PRO05]. Task of the Group in this project was to develop a VLSI implementation of DVB-S2 adaptive encoding and modulator [PeFe06d]. The architecture proposed for FEC part has been filed for an Spanish patent [PeFe09].


As a result of the activity related to channel coding, the member of the Group Jesus Perez made ​​a stay at JPL (Jet Propulsion Lab) NASA [Pe07]. Also, their work culminated in a doctoral thesis at the University of Cantabria [Pe08].


The work on ACM has allowed the development of the DVB-S2 on ASIC technology to be shipped into the satellite system REDSAT [CON09] that will be integrated into the AG1 HISPASAT satellite with expected launch date in 2012/13.


The September 30, 2009 was lauched the Amazonas-2 satellite that carries the AmerHis-2 payload. This new generation of the AmerHis system gets back on board ASICs for multiplexing and encoding (DVB-S) developed in the Microelectronics Engineering Group.

Design of integrated systems for video coding

From 2005 the Group collaborate with EnSilica Limited and with Vista Silicon companies in video coding implementations, specially in H.264 [CON05].

In 2007, the Group worked for VistaSilicon under the 'Plan de Gobernanza Tecnológico 2006' of the local Goberment of Cantabria. The objective is the development of an FPGA web server able to generate video frames [CON06].

Metodologías de diseño de sistemas digitales basadas en VHDL

La utilización de lenguajes de descripción de hardware ha supuesto una auténtica revolución en el diseño de sistemas digitales, permitiendo un incremento notable de la capacidad de diseño y posibilitando el desarrollo de sistemas cada vez más complejos. Pero para poder diseñar eficientemente dichos sistemas, es esencial disponer de una metodología específica. Al objeto de definir metodologías de diseño de sistemas digitales que dieran respuesta a las necesidades específicas del sector electrónico español, el Grupo participó en el proyecto GAME PRENDA [CON95] en el que se propusieron metodologías de diseño de ASICs adaptadas a las características de las empresas nacionales en distintos ámbitos de aplicación [Com94a][Com94b][Com95a][Com95b]. En el proyecto participaron las empresas TECNOLOGICA, INISEL-ESPACIO, SIDSA y TGI y TI+D.

Desarrollo de núcleos de propiedad intelectual comerciales

En la actualidad es necesario diseñar sistemas muy complejos en un tiempo muy corto. La estrategia comúnmente adoptada para lograr este objetivo, consiste en utilizar, durante el proceso de diseño, subsistemas previamente diseñados. Estos subsistemas, denominados bloques de Propiedad Intelectual (IPs), normalmente, los diseña una compañía diferente a la que los usa y, su venta y distribución constituye un nuevo mercado de gran auge. Como resultado de la actividad de diseño, el Grupo ha generado diversos bloques de Propiedad Intelectual (IPs) disponibles comercialmente. De la colaboración con el grupo ESDAT de la Universidad de California en San Diego (USA), surgió el diseño de un núcleo del picoJava e integrarlo en un sistema para transmisión de imágenes a dispositivos móviles [DPCT00][CDSS00]. En esta misma línea, se han explorado distintas implementaciones de la arquitectura MIPS [RuSa01]. Se dispone tambien de bloques de codificación (Reed-Solomon y Viterbi) y de comunicación (ATM e ITD). Algunos de estos bloques han sido adquiridos por empresas o forman parte de diseños industriales.

Verificación de sistemas digitales

La actividad del grupo no solo se ha limitado al diseño de sistemas electrónicos, sino que también abarca la verificación de sistemas al nivel de placa. En varios proyectos con la empresa TTI, se han verificado varias de las placas que constituyen un sistema de radar. La verificación tenia como objetivo comprobar que dichas placas cumplían las especificaciones fijadas por el contratista del proyecto.

Análisis de viabilidad de proyectos de diseño

La capacidad de diseño de ASICs ha permitido realizar análisis de viabilidad de distintos proyectos para ELECTRA DE VIESGO [CON95] e IKUSI. Las aplicaciones para las cuales se ha estudiado la utilización de sistemas digitales han sido diversas, y abarcan desde la distribución por cable de señales de televisión digital hasta el desarrollo de equipos de comunicación por la red eléctrica de alta tensión [TVM95].