This school is envisioned to be a worldwide top International forum (every fourth week of June) on Light Sciences and Technologies in the framework of a "special top university" that is recognized as the "university of universities" and in a privileged environment "the Royal Magdalena Palace" in Santander, Cantabria, Spain. Each edition of this international school will have an intensification or main core in a specific application area and additional current hot topics. Light in Communications and Sensing is the core of this 2018 edition.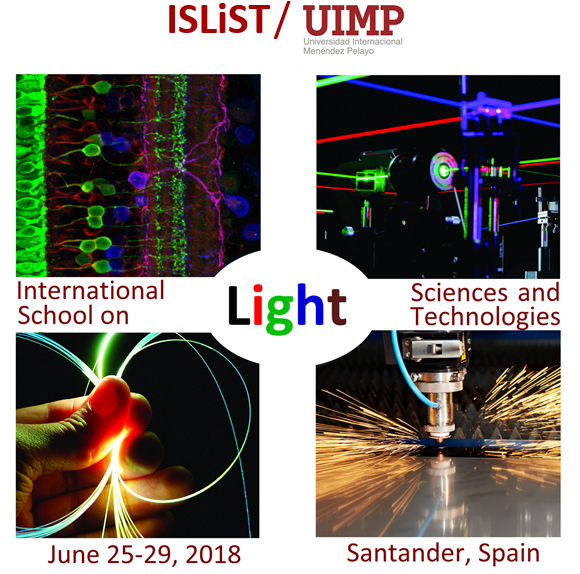 ISLIST has been conceived as a great opportunity to review, actualize and improve the knowledge of scientists, professionals and technicians; to contribute to the education and to enhance the motivation of PhD students; to offer an ideal frame for networking and also to contribute to the education of the citizens. It is also a great opportunity to ensure that policymakers, entrepreneurs, and other key "actors" will be aware of the problem-solving potential of Photonics.
¡New! Final programm available
The detailed program for ISLiST 2018 is available here.
Invited Speakers
The following speakers have been confirmed for this 2018 edition of ISLiST:
INVITED

AFFILIATION

TITTLE

Prof. Sir John Pendry

Inventor of metamaterials

The Blackett Laboratory, Imperial College London, UK

The science of the invisibility cloaks and metamaterials.
Opening talk

Controlling Light on the Nanoscale.
Invited talk

Prof. Eli Yablonovitch

Director

NSF Center for Energy Efficient Electronics Science, University of California, Berkeley, USA

The birth of the Photonic Bandgap concept and its application in Technology, as well as in Nature.
Special Session keynote and roundtable

Prof. Philip Russell

OSA 2015 President

Director

Max Planck Institute for the Science of Light University Erlangen-Nuremberg, Germany

The birth of PCF and its use in advanced fiber-based devices and applications.
Special Session keynote

Prof. Peter Andrekson

Director

FORCE, Photonics, Laboratory at the Microtechnology and Nanoscience Department, Chalmers University of Technology, Sweden

Optical fiber communication: Challenges and opportunities.
Invited talk and round table

Dr. Peter Winzer

Chair

Optical Transmission Systems and Networks Research Department, Bell Laboratories in Holmdel, Editor in Chief of IEEE/OSA JLT,USA

Breaking the optical fiber Shannon limit hrough full control of the optical field.
Invited talk and round table

Prof. Harald Haas

Director

LIFI Research Development Centre, University of Edinburgh, Scotland, UK

LiFi - High Speed Wireless Networking using Nano-Metre Waves.
Invited talk and round table

Prof. Pavel Cheben

Principal Research Officer

National, Research Council (NRC), Ottawa, Canada

Advanced Silicon Photonics for Communications and Sensing.
Invited talk and reound table

Prof. Hugo Thienpont

Chair

Dept. of Applied Physics and Photonics Director of Research, Brussels Photonics Team Vrije Universiteit Brussel, Belgium

Photonics as a key-enabling technology: from disruptive research to successful innovation with societal impact.

Invited talk and round table

Dr. Joel Carpenter

School of Information Technology; University of Queensland, Australia.

Spatial mode manipulation in communications and imaging.
Invited talk

Prof. David D. Sampson

Director

WA State Centre of Excellence in eMedicine. The University of Western Australia, Australia.

Biomedical optical sensors.
Invited talk and round table

Dr. Nikolaus P. Schmitt

Senior Researcher

Optronic Systems, Airbus Group Innovations, Muenchen, Germany

Forward-looking LIDAR for aircraft: research results, lessons learned and trends.
Invited talk and round table

Prof. José Capmany

Head

Photonics Research Lab at iTEAM Institute, Technical University of Valencia,

Spain

Advances in Analog and RF Photonics.
Invited talk and round table

Prof. Manuel López-Amo

Head

Optical Communications Group of Public University of Navarre, , Pamplona, Spain.

Optical fiber sensor Networks.
Invited talk

Prof. Miguel González Herráez

Head

Photonics Engineering Group of Univ. of Alcalá de Henares, Madrid, Spain

Optical fiber Distributed Sensors.
Invited talk

Prof. Joseba Zubía

Head

POF based sensors group, University of the Basque Country, Spain,

Spain

POF sensors for Aircraft Structural and Engine Health Monitoring.
Invited talk

Prof. José Miguel López-Higuera

Head

Photonic Engineering Group of University of Cantabria, CIBER_BBN and IDIVAL, Spain

Smart Light-based Sensors.
More Information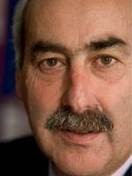 DIRECTOR: José Miguel López Higuera
Head of the Photonics Engineering Group
University of Cantabria
This email address is being protected from spambots. You need JavaScript enabled to view it.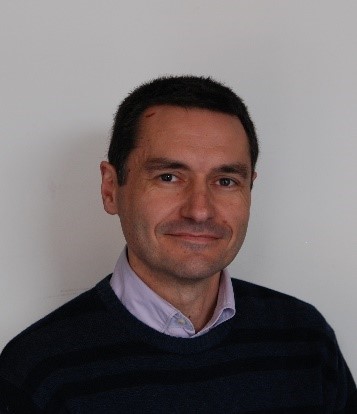 SECRETARIAT: Adolfo Cobo
Photonics Engineering Group
University of Cantabria
This email address is being protected from spambots. You need JavaScript enabled to view it.